Born in Sichuan Province! What is "Tantanmen"?
"Tantanmen" is a noodle dish born in Sichuan Province of China which combines spicy minced beef and sliced Sichuan pickes and has a long history. Originally it was invented in Sichuan Province around 1841 and then spread in Chengdu. It is well known that it was named "Tantanmen" literally meaning "noodles being carried" because it was sold by being carried in a shouldering pole.
The ancestor of "Tantanmen" is a "tantanmen without soup" popular among modern Japanese. It is cooked by mixing minced pork, nuts, sweet, local Sichuan pickles with Chinese noodles boiled at sauce combining local Sichuan pepper and Chili sauce. As it was being sold by carrying, it was difficult to carry a heavy soup.
"Tantanmen" offered by "Ichi-ban Boshi" is born and raised in Japan!
"Soup noodle style Tantanmen" widely recognized in Japan. The noodles tangled with soup with spicy and sesame flavors are different from the Chinese noodles of Sichuan original tantanmen with "no soup". This soup noodle style tantanmen, in fact is born and raised in Japan!
This "Soup noodle style Tantanmen" is also served at "Ichi-ban Boshi".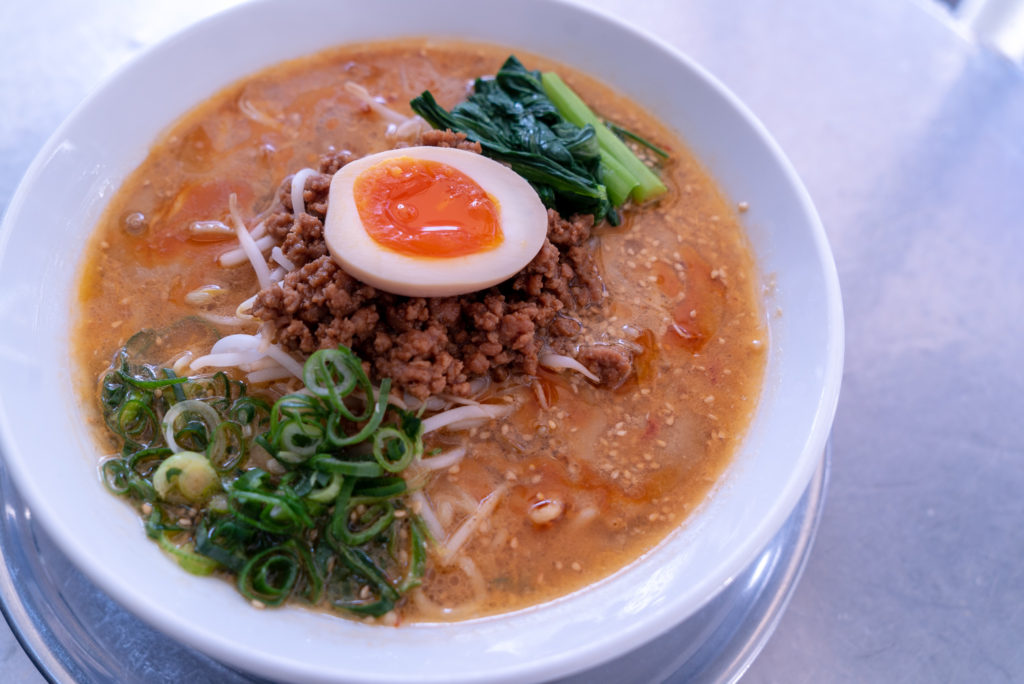 Japanese soup noodle style Tantanmen is said to be invented by Mr. Chen Kenmin, a Japanese chef born in Sichuan Province – the origin of Tantanmen by getting hints of Japanese-style ramen admired by Japanese people at Chinese Restaurants in Japan.
Recently due to its deliciousness, Japanese-style Tantanmen started being imported back into China. Such tantanmen is already established as a kind of noodle in Japan but it has its own peculiarities due to a large arrangement and difference in its flavor depending on the region.
Head stores offering local ramen such as original "New Tantanmen" in Kawasaki City, Kanagawa Prefecture or Katsuura Tantanmen in Katsuura City, Chiba Prefecture or "soup-free" noodles in Hiroshima are getting popular as a cornerstone of local noodles.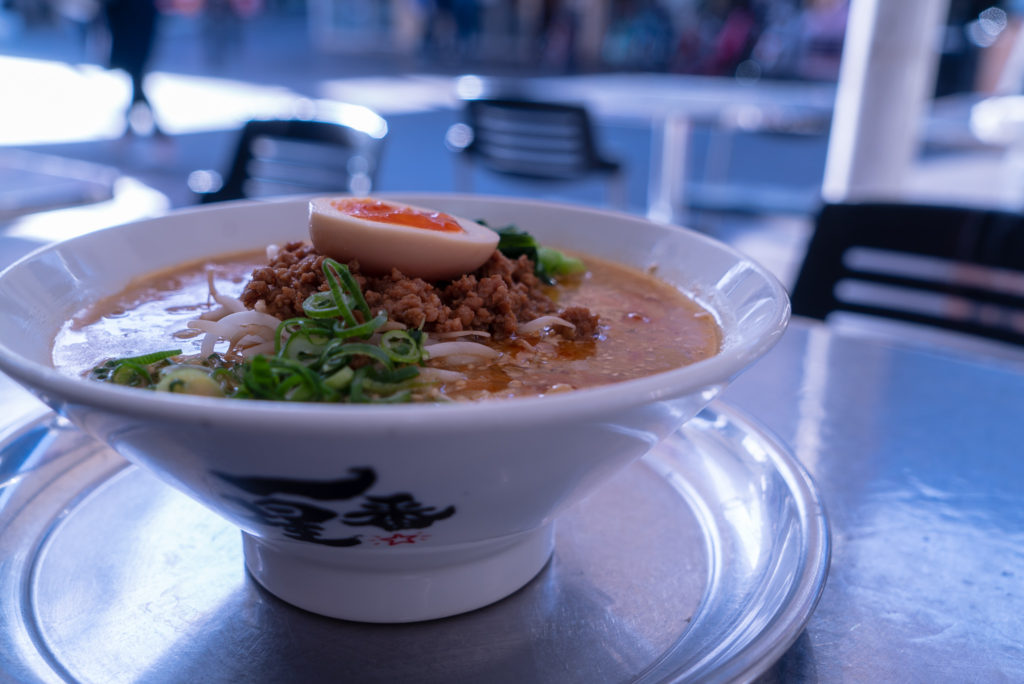 Excellent perspiration action and detox effect are expected!
The soup which made the flavor of rice oil and shiba sauce effective, has a high perspiration and detox effect. You can expect improvement of the coldness sensitivity and a diet effect due to its pungent components.
In addition, the sesamin ingredients of sesame seeds in soup have antioxidant effect, giving not only beauty effect such as slowing the oxidation and aging of your body, but also activating cells, vitalizing the body and making the blood flow smoothly. It is our pleasure to invite you to taste our "tantanmen" when your appetite disappears as the summer ends and the body cools down by the office or transportation air conditioning.
---